Our skincare routine needs to change seasonally just as we change our wardrobe depending on the weather.
It's important to switch up our products, in different seasons, to preserve and protect a glowing complexion.
During the colder months our skin needs more hydration as exposure to extreme temperature changes such as the cold frosty air & then hot, dry central heating causes our skin to become irritated, sensitive & can flare up old skin problems we had.
In summer, because of the humidity, our skin produces a lot more lipids causing the skin to be oily-er, our skin does this on purpose to enhance our natural sun protection.
HAVE A SPRING CLEAN
Throw out anything that's been opened for longer than 6 months. Old products can harbour bacteria leading to clogged pores & dull skin. Make up brushes, and sponges too, can store unwanted germs and have a huge impact on the overall health of our skin, wash your brushes regularly, at least once a week with brush cleaner or hand soap, then dry fully before reusing.
IN SUMMER
During the day, stick to lighter products and use a tinted moisturiser for your base as opposed to thick, heavy foundation. Less is more.
IN WINTER
As the temperature & humidity levels plummet outside, our skin hydration levels drop too, and our skin can be left looking dull & lifeless.
Heaters, cold wind and hot baths or showers quickly dehydrate the skin & effect the skins natural barrier causing inflammation & irritation.
A winter skin care routine is all about deep hydration, rejuvenation &protection. Think rich, comforting creams to help moisturise & heal the skin.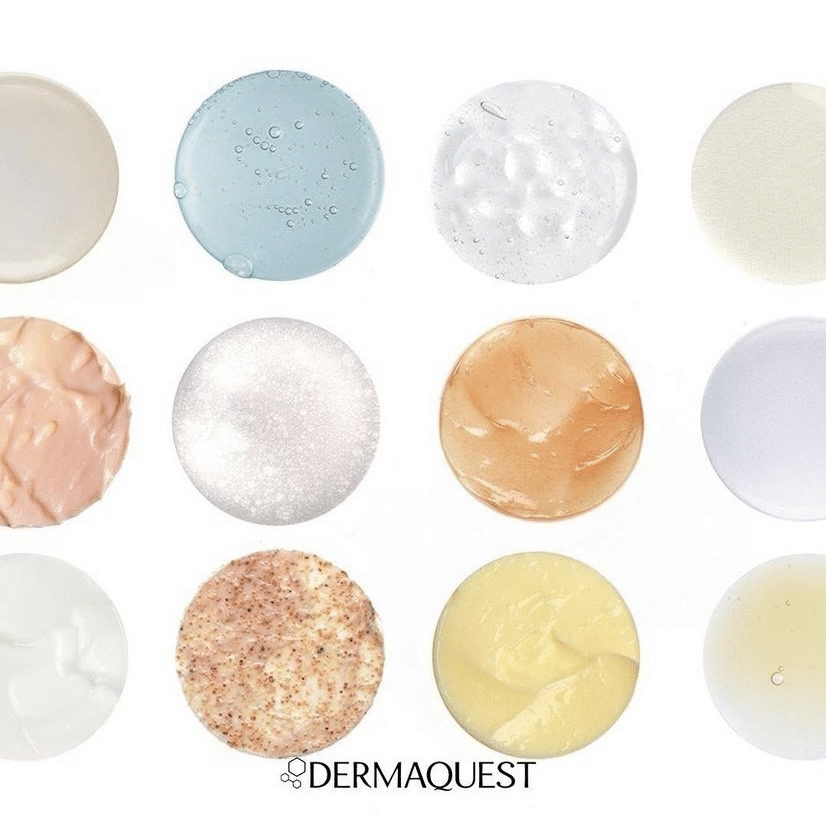 CLEANSING
In summer use a lighter formula like a foaming cleanser or gel to wash the pollutants and impurities away, especially when it has been a warm day.
In winter go for a heavier texture such as cream or even a cleansing oil for nourishment and hydration.
Remember to double cleanse, each morning and each night, to remove all traces of make-up, dirt and pollution that has built up throughout the day. Cleanse the skin as soon as possible to avoid bacteria building up.
EXFOLIATE
It's important to exfoliate regularly, exfoliating removes the dead skin cells on the surface of our skin leaving a dull tone & appearance. There are numerous ways of staying on top of this. You can use an exfoliating cleanser with natural exfoliating enzymes or acids to brighten and soften the skin, these are gentle enough to use daily & can save time or expense by it being a 2in1 product. Alternatively, you can exfoliate the face 2 times a week with a physical facial exfoliant, these exfoliators are grainy with small beads, when massaged gently onto the skin will reveal brighter, glowing skin immediately.
We can exfoliate the body with a physical exfoliator up to 5 times a week! A good tip is to use a skin brush on dry skin before getting into the bath or shower, this helps to improve circulation & can tone the body, once you are in the shower or bath then use a gritty exfoliator, massaging gently onto the skin in circular movements, you can alternatively use an exfoliating mitt when applying your body wash this will also exfoliate sufficiently.
HYDRATING
In the summer, again, you want a light moisturiser that is not going to feel heavy or sticky on a warm busy day. A gel or serum may be preferred such as the Dermaquest B5 Hydrating serum, this advanced multi-level hydrating serum attracts & retains moisture in the skin. This is maximum hydration delivered as a splash of water, your skin will drink this right up & thank you for it! 2 pumps of this product are the equivalent of 8 glasses of water hydration for the skin. The structure ingredient of this gem is hyaluronic acid, a natural acid, which attracts 1000 times its own molecular weight in water equals a drink for the skin.
This can be used alone for an oily-er skin or can be used as a serum booster underneath a separate moisturiser.
In winter, your skin will need a richer formula such as a cream, this is due to the air being much drier therefore the skin needs more protection from a thicker hydrator. Overnight, our skin renews and repairs, so it is the perfect time to reboot the hydration levels by applying a mask or a thicker moisturiser.
Remember to moisturise your body as soon as you get out of the bath or shower, the skin is still warm and damp, so this helps to lock in the moisturiser & aid hydration.
Keep your hydration levels up internally too. We need to hydrate from the inside out so remember to drink lots of water to stay hydrated!
PROTECTION
Finally, do not forget your sunscreen! Sun protection (SPF). It is so important to wear a broad-spectrum SPF all year round.
During the winter months the sun is lower in the sky, so even if we cannot see the sun, the damaging UVA and UVB rays are still there attacking our skin.
When switching from summer to winter, you may consider incorporating an antioxidant rich Vitamin C serum and combine it with a retinol (Vitamin A) cream or serum on an evening.
By using a Vitamin C serum on a morning, this can even the skin tone from the summer sun & brighten up brown pigmentation and sun damage. Follow this up with a retinol on a night to your face, neck and chest.
Vitamin C & A together are the ultimate team of powerful anti-agers that both help to protect your skin from the ageing repercussions of the suns damaging UV rays, they are even out the complexion and promote an overall brighter skin tone.
Pay attention to your skin as the seasons change and make swaps as needed throughout the year.