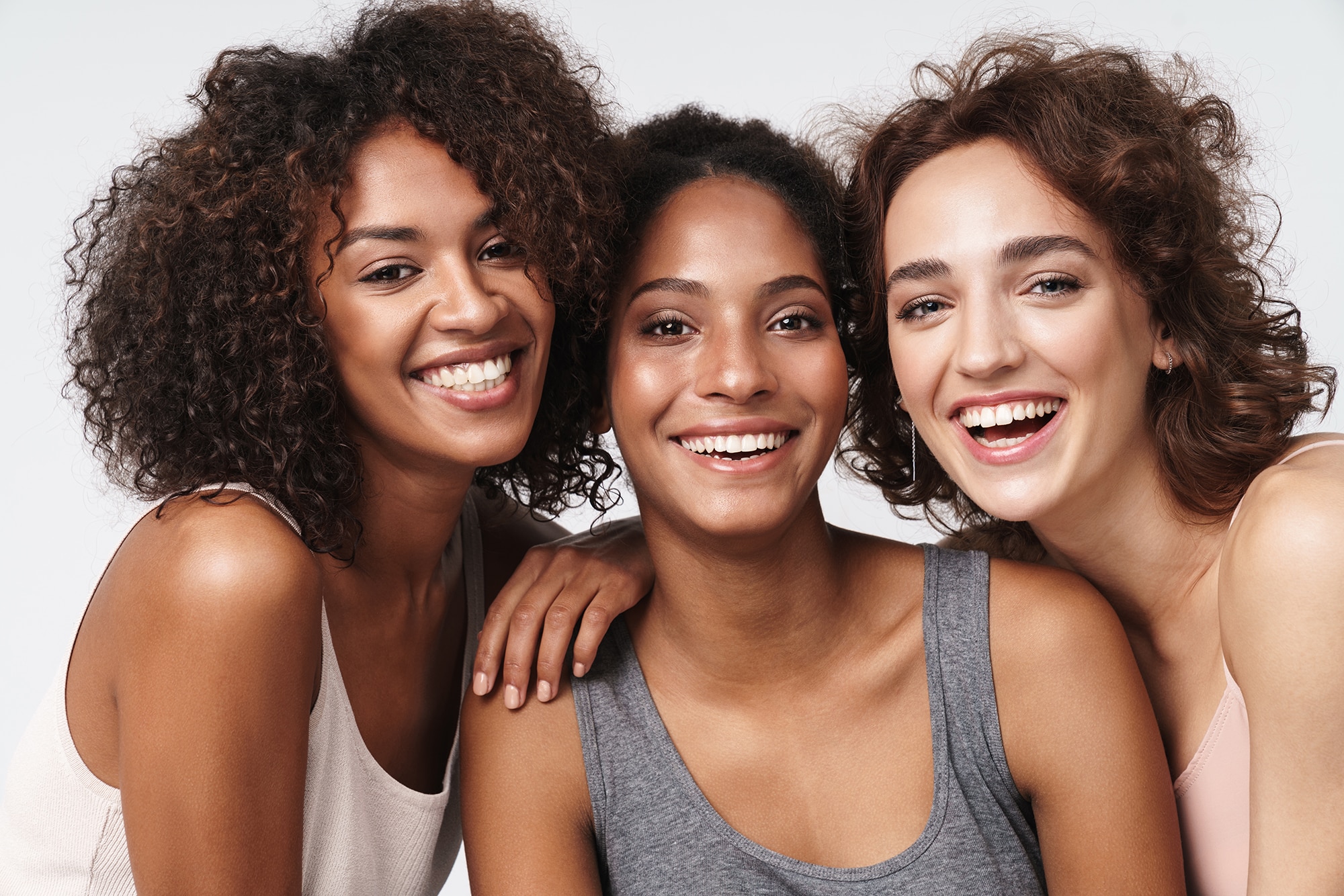 Skin confidence is worth sharing
Refer a friend and both enjoy £50 off treatments
Here at Skin Care Clinics, we want to spread the feeling of skin confidence as far as we can. To help us in our mission, we've introduced an unmissable Refer-a-Friend offer.
As an existing customer, when you refer a friend you'll receive £50 off your favourite treatment – and your friend will save £50 on their first treatment*.
But don't stop at just one. You'll get £50 towards treatment for every friend you refer who goes on to become a Skin Care Clinics customer. The more confidence you spread, the more rewards for you.
To benefit from this amazing offer, just follow these five simple steps:

1. Pick up a Refer-a-Friend card from our friendly Reception Team
2. Fill out the card with your details and pass on to a friend
3. Your friend books a consultation
4. They go on to enjoy £50 off their first treatment
5. You redeem £50 off your favourite treatment

So next time you're in the clinic, pick up a card to start spreading skin confidence and earning rewards.
Terms and Conditions
The new client is the person who has been referred to Skin Care Clinics by an existing Skin Care Clinics client.
The referrer is the existing client who has referred a new client to Skin Care Clinics.
All treatments will be subject to consultation and client suitability.
The offer:

is not applicable to any consultation fees.
is open only to UK residents aged 18 and over.
can't be used in conjunction with any other offer.
is non-transferable.
cannot be substituted by the client for any other products or treatments.

The £50 discount must be used in one transaction and only one discount can be applied at a time.
Referrer
The referrer will only qualify for the £50 treatment discount once the referee they introduce has attended their first treatment.
£50 discount is applicable to aesthetic clinician and injectable doctor treatments only, minimum spend £100.
The referrer:

must redeem the £50 discount within 6 months of the new client's first treatment date.
can refer more than one friend but must give a card to each referee and may only use one £50 discount per treatment.
New client
The new client may use £50 when purchasing their first treatment with a minimum spend of £100.
The name of the referrer must be given at the time of booking or attending the consultation.
The new client must present the referral card at the time of purchasing treatment.
For the discounts to apply, the above actions must be taken – we cannot honour discounts for either new client or referrer after treatment has started.